22+ years in UI/UX design. Currently work with the health, insurance, government, and telecommunications sectors located around the world. I design clean, intuitive website & applications. 
Successful
websites delivered
A carefully designed website tells a beautiful story, while a delightful and smooth experience helps understanding it and, more crucially, remembering it. That's why I help you craft meaningful digital experiences.
I bring peace to UI/UX design. Whether you need an app designed from scratch or an upgrade for an existing interface, ensuring that project objectives are met. 
Remote, one-way patient video screening. Quick video screening for your patients with customized questions, without the need for a human being to be present. A virtual triage. Covid 19 ready.
Super charge recruitment process with one way video interview software powered by AI. On demand video interviews for candidates any time. Use AI to understand your job applicants.
Fully customizable, smart business solution for ambitious start-ups, small and medium-sized enterprises, as well as international lending companies.
Better UX/UI experience for SaaS Whitelabel Turnkey software for sports & outdoor rentals. Online booking and inventory management system for any rental services. 
Brokerage and investment consultancy. Metropolis Riga offers services in the selection of commercial and residential real estate, as well as property management services.
YouSend combines well-known international courier services and provides its customers with the best rates for their services around the world. Benefits up to -65% of the cost of courier services.
Application list that I use on my daily design delivery
Pay-As-You-Go With Any Digital Product
I charge for actual time spent based on hourly or fixed rate per project.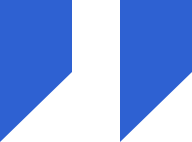 Alexandr was very professional to work with, we were very happy with the landing page he designed for us. And he was very responsive to feedback during the process. I was also very impressed with how quickly he worked. If you're looking for a quick turnaround and polished work, look no further.
Sophie S
Digital Marketing Manager @ Vidyo
Need help with a project? Let's talk!
Get support with a large platform, fresh out your first MVP, go from concept to investment, or take your startup to a next level. I am here to support your unique business needs.